GLOCKENKLANG News
---

Our Facebook site
---
NAMM Show APRIL 13-15. 2023
See you guys at NAMM Show Booth: 5546
---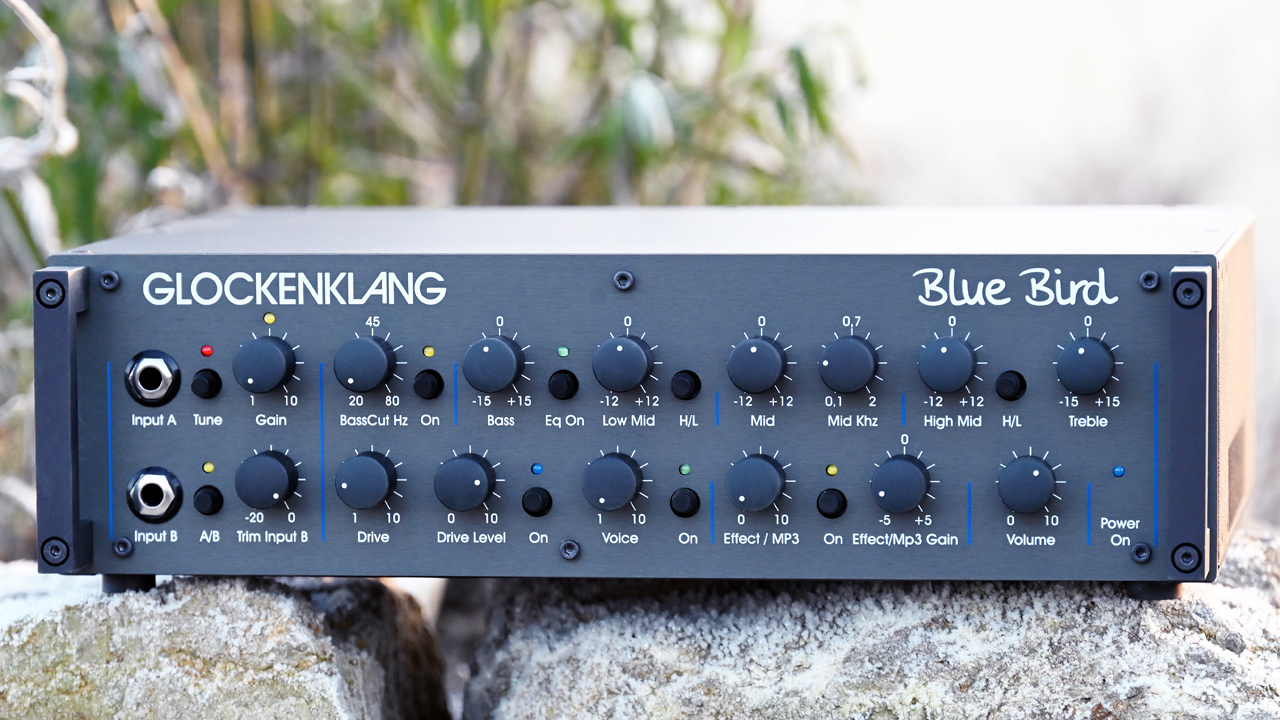 Blue Bird is our latest amp head which replaces the Blue Sky amp.
Two switchable inputs, Class A input stage, adjustable bass cut, on-switchable 5-band eq including a semi-parametric eq, footswitchable Drive stage with level pot and adjustable voice filter, switchable effects-loop, effect return gain control +/-5 dB, MP3-player input, symmetrical, level-switchable DI-out, tuner out and phones output are the main features. High-end mains cabel included. Amp bag is optional available and 19" rack-ears will be optional available soon.
---
All our 12" speaker cabs are available with neodym speakers now!
The Space cabs are 2 kg (4.4 lbs) lighter and the Double cabs 4 kg (9 lbs).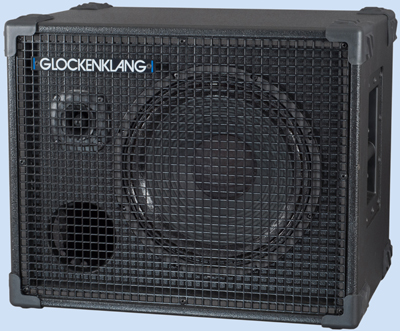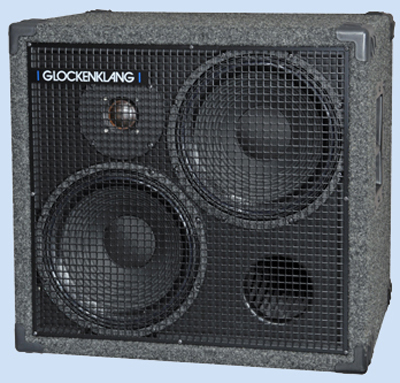 ---
Steamhammer head

Warm and clear sound - punch - dynamic - drive
Our new generation class D amp replaces the Blue Soul. The new power amp section gives you an excellent huge punch in your band.
Features: Class A input stage, drive section with additional voice function, 4-band equalizer with 2 switchable mid-frequencies, 700 watts / 4 ohms, switchable at the back to 700 watts at 2.7 ohm, 3.4 kg (7.5 lbs), 1.5 rackspaces. Bag, 19" rack-ears and high-end mains-cable are optional.
---
Blue Rock Top

Impedance switchable power either 1000 W / 4 ohm, 500 W / 8 ohm or 900 W / 2,7 ohm, 600 W / 4 ohm, 300 W / 8 ohm
This amp rocks with features as Input A and B switchable, Drive section with additional Voice funktion, 5-band equalizer with switchable Mids, adjustable Di-Out, High-End mains-cable, 1000 watts/4 ohms output power and so on...
The Blue Soul/Sky bag fits the Blue Rock as well!
---
DUO Art cabs are available now! Also with neodym-speakers!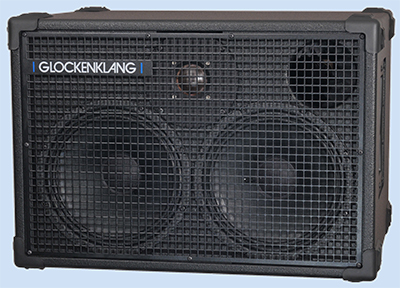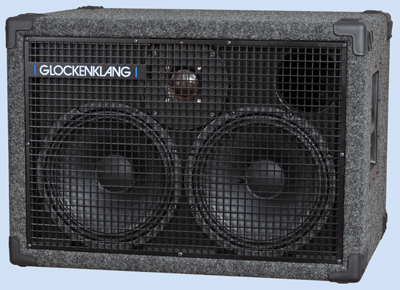 ---
10" neodym speakers available again!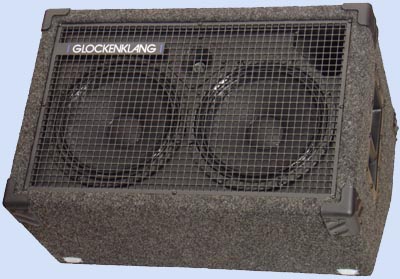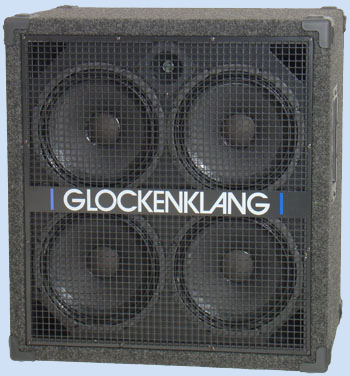 We are able to deliver our 2x10", 4x10" and 6x10" cabinets with 10" neodym speakers again, all Duo-versions in 8 and 16 ohms, the Quattro and Take Five in 4 and 8 ohms and the 6-Box in 2,7 and 5,4 ohms. The weight of the cabs will become 1.9 kg (4 lbs) less per speaker-chassis.
---
Blue Sky Top

Our Class D head with features like class A input stage, semi-parametric eq, adjustable balanced DI-output, High-End mains cable and 700 watts@4 ohms / 700 watts@2.7 ohms (switchable) output power.
The Blue Soul bag fits the Blue Sky as well!
---
Uno Rock Art, available now!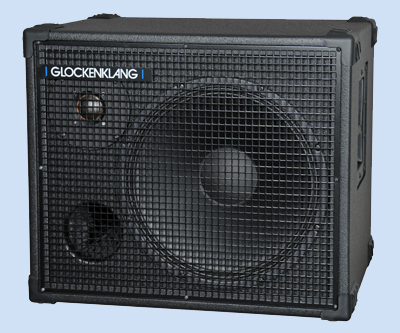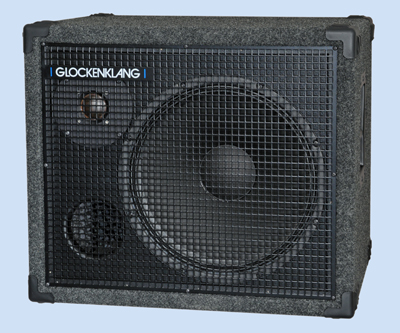 The new Uno Rock Art is the top of the Uno Rock series cabs including our Glockenklang dome-tweeter. It is also available as Uno Rock Art Light with 18,5kg (41 lbs).
It is built for bass players, who like a powerful but natural sound. The wide angle range of the dome-tweeter allows the musician to hear the same sound pattern independend of his position in front of the cab.

---
Blue Sky Combo Duo Art Neo and Duo Neo!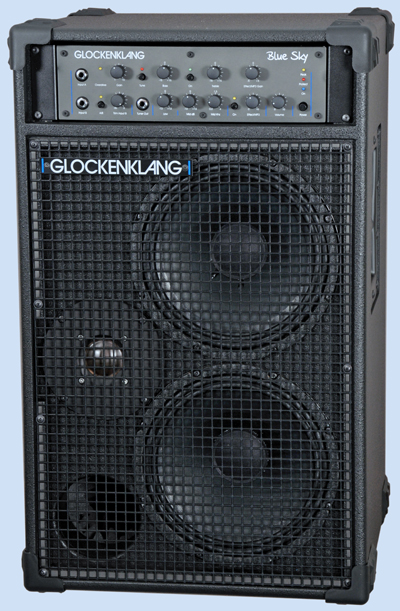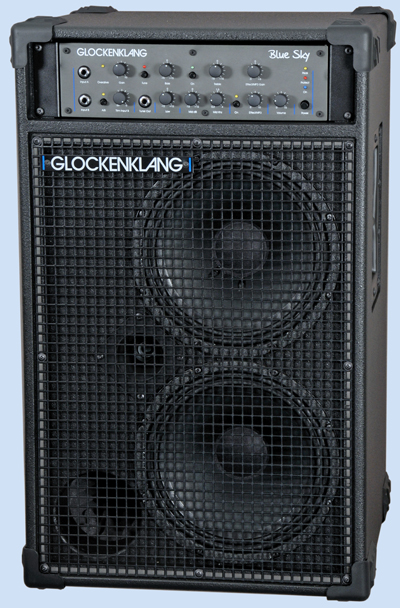 Blue Sky Combo Duo Art (Neo) - Blue Sky Combo Duo (Neo)
This is our top of the line modell of the Duo Combo series featuring 2x10" neodym speakers and our Glockenklang dome-tweeter, weight 26.5 kg / 58.5 lbs.
Also available as Blue Sky Combo Duo (Neo) with horn-tweeter and our usual 2x10" ferrit-magnet speakers.
---
GLOCKENKLANG T-Shirts
If you are interested in t-shirts and other merchandise, please, contact our official shop: www.glockenklang.spreadshirt.de
---
Double Art cab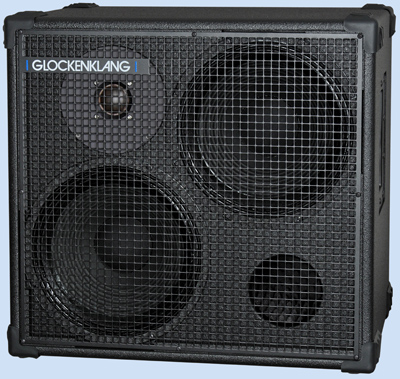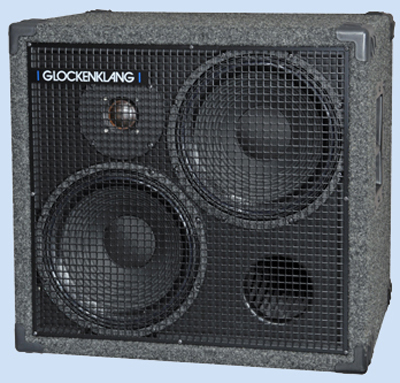 The Double Art is the same cab as the Double except our Glockenklang dome-tweeter, which has an extremly wide angle of radiation and softer highs. It is available in 4 or 8 ohms version as Double Art or Double Art light.
Also available with neodym-speakers in 8 ohms with 4 kg (9 lbs) less weight.
It is built for bass players, who are looking for a more powerful but natural sound.
Optimized for acoustic instruments, too!
---
Space Art cab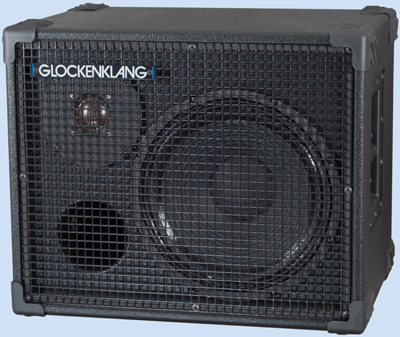 The Space Art is our fantastic 1 x 12" cab with the 2" dome tweeter of the Bass Art Classic cab.
Also available with neodym-speaker in 8 or 16 ohms with 2kg (4.5 lbs) less weight.
For bass players, looking for a natural but powerful sound.
Optimized for acoustic instruments, too!
---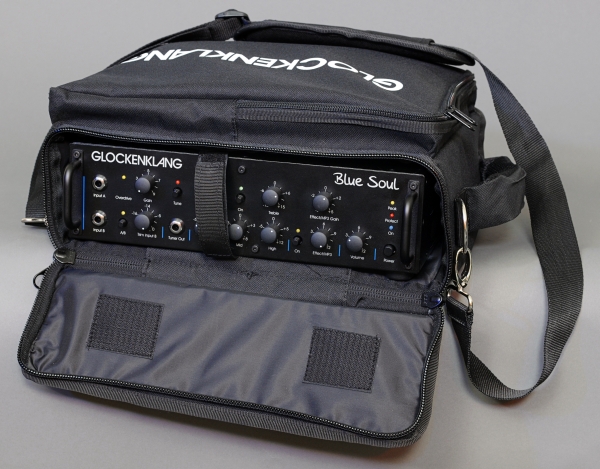 A bag for the Blue Rock and Blue Sky heads are availble!
---
Blue Soul
Not available anymore!
Tests:
Bass Gear Magazine 12/2013,
Bassplayer Magazine 11/2013
---
HF-Unit for Bass Art, Acoustic Art and Impuls are 20/2 available again!
We are proud to present a new 2" HF-Unit for our old one, which is not available anymore. Therefore, the Bass Art Classic MkII, the Acoustic Art MkIV and the Impuls 20/2 MkII cabs are available again.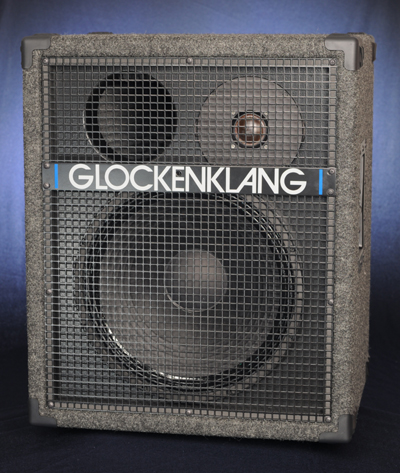 ---
GLOCKENKLANG onboard bass preamps are available now also as lefthand-version!
Available as 2-band or 3-band active/passive switchable (at the volume push/pull), balance-pot with no volume dip in center-position, treble-pot in active mode +/- 18 dB@18 KHz, in passive mode acting as classical highcut, bass +/- 14 dB@40 Hz, mid +/- 9 dB@550 Hz, battery-connection 9 volts.
Due to the high performance electronic, in flat position of the eq you can hear no difference between active and passive mode!
The preamps are also available with stacked treble/bass pot. In this case, the passive treble-blend is not available!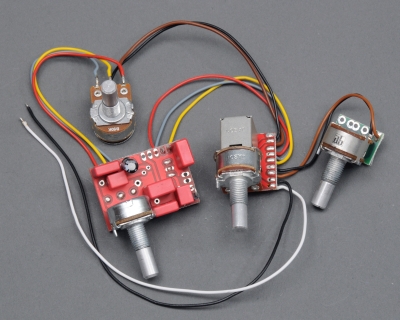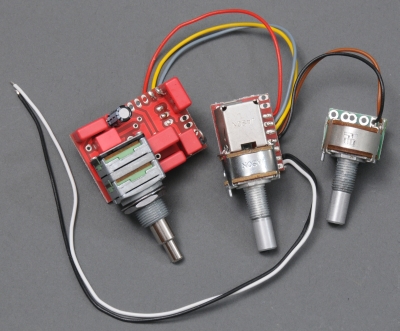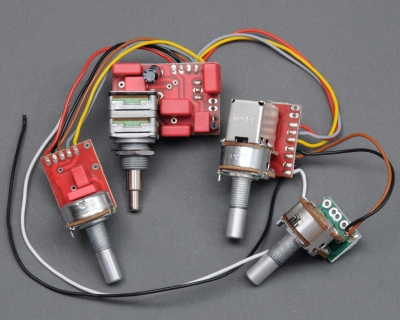 ---
An audioreview of the Bugatti 300 SE poweramp is online at www.6moons.com: audioreview
---
Acoustic 8-1 Cab
High-End super natural sounding speaker cabinet for double bass and acoustical instruments, featuring a dome-tweeter and an 8" heavy-duty bass-chassis. 200 watts/8 ohms, 92dB/1W/1m, 410 x 310 x 280 mm, 12.7 kg / 28 lbs.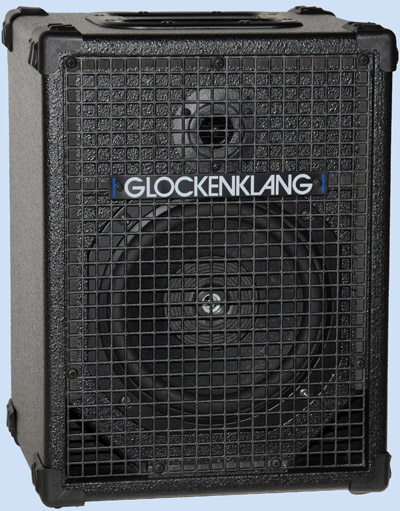 ---
---
Impedance-transformer 600 is available now: click here
---
Watch GLOCKENKLANG User Bobby Vega at:
http://www.bassplayer.tv/ click on Artist Features
---
---
6 and Bass and Rock ´n Roll
6-Box is our 6 x 10" cab with 5,3 ohms or 2,7 ohms,
Powerhandling: 1200 watts
Sensitivity: 104,5 dB
Frequency range: 34 Hz - 18 KHz
Dimensions: 1030 x 595 x 435 mm (41.3" x 23.4" x 17.1")
Weight: 58 kg (128 lbs)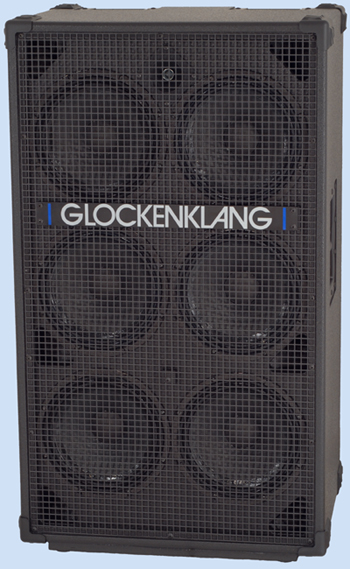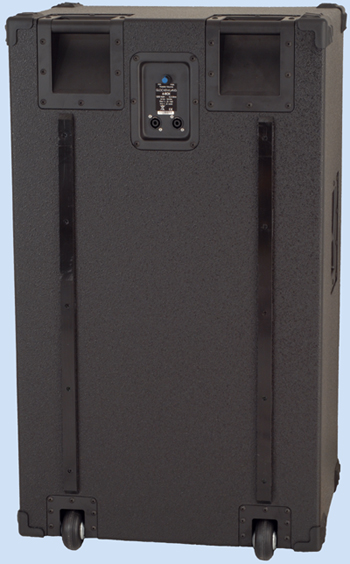 ---
---
The DUO Wedge is also available in the light version now!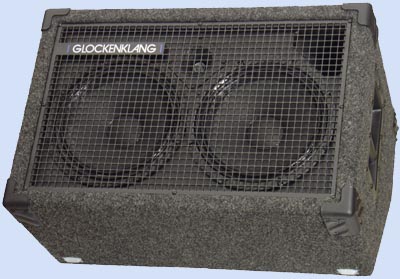 ---